Words and Content by Julie Blaustein
Supernova 2007 will take place on June 20th to 22nd in San Francisco, but the pre party took place at Sugar Cafe. It was a great way to get the buzz going about the conference with the most influential agenda and attendees in technology expected to be there.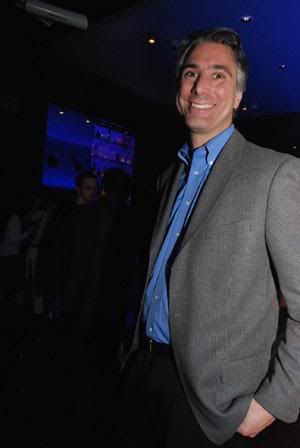 Kevin Werbach, Host and founder of Supernova
Chatting with Kevin, he told me how this conference was first put together three years ago and its the type of event where all the influential players naturally get together and make things happen.
As Kevin says on the Supernova site, " I put together the first Supernova conference three years ago because, to paraphrase Bob Dylan, we all knew something was happening here, but we didn't know what it was.
My conviction was that underneath all the changes – business becoming increasingly distributed, users becoming more knowledgeable, old industry models collapsing, and everything and everybody becoming networked – is one fundamental phenomenon: decentralization. At Supernova, we bring together business, government, and technology thought leaders to understand how decentralization and pervasive connectivity are changing our world."

Steven Lurie, Carla Riggi and Hanan Lifschitz
You should be there too if you are a Technology Executives , Business Strategist, Entrepreneurs, Venture Capitalists Technologists, Policy Makers, Investment Bankers, Service Providers, Industry Media and Analysts and of course Bloggers.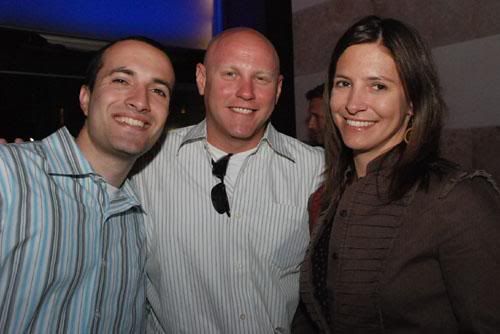 Michael Caruso, CEO of Clickfacts (center)


Chris Nolan and Sam Perry of Spot-On

Adriana Gascoigne, Brian Solis, and Maya Baratz of flickr
Follow us on Twitter.
supernova web2.0 web 2.0 web+2.0 flickr futureworks brian+solis kevin+werbach clickfacts