by Julie Blaustein
This will be a small post, because honestly, the party was not very bub.blicio.us – but since it's google, we'll give it some space.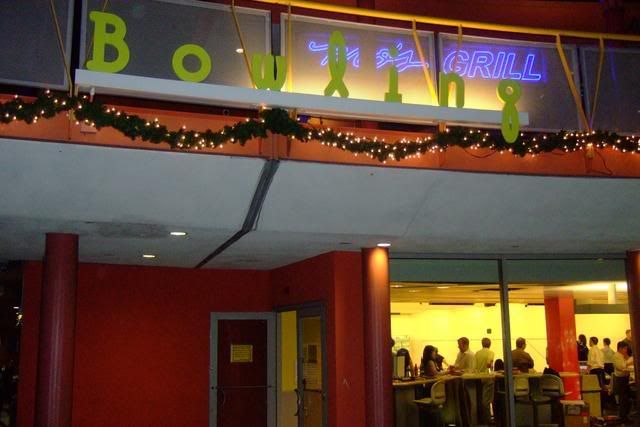 About 50 San Francisco Ad Sale workers from Google and their clients met up at the Yerba Buena Bowling Center. It was actually a charity event where Google would match the high scores, with each point equating to two dollars. Proceeds were donated to the San Francisco Second Harvest Food Bank.
I arrived expecting more of a mix, but it was mainly Google and their clients. Everyone was extremely nice and welcoming, and the next thing I knew, I was thrown into the bowling festivities. And, after a slow start, I ended up getting the high score for my team!
Woot Woot!
There was plenty of fun and eclectic foods passed around, and of course, the drinks flowed like a chocolate fondue fountain.

Google and Symantec

iCrossing For more pictures, jump to the Photobucket stream.
stream.google photobucket julie+blaustein second+harvest bubblicious web2.0 bub.blicio.us icrossing
Tags: prototyping