By T.J. DeGroat

Photo credit: Nicole Lee
My first Web 2.0 party was a good one: Laughing Squid's 10th anniversary shindig at Varnish back in November of 2005. I was in the area for two weeks to look for an apartment and a friend thought it would be fun for me to meet some of the people whose blogs I'd been reading regularly for several years. I had no idea who Scott Beale was or what a squid had to do with anything and I probably hadn't heard the term Web 2.0. But I had a blast at Varnish — especially outside, where there was a sort of circusy, dark junkyard theme going on.

Photo credit: Margarita Azucar
That's why I'm psyched to check out LuckyOliver's upcoming soiree, which takes place at a San Francisco junkyard. At last month's SF Beta, LuckyOliver's Hunter Block told me that the company was inspired by Beale's parties. If you're ready to get away from Minna and Varnish for a night, head to this event in the Bayview. More info. is here.
For those who don't know, LuckyOliver is a photo-selling web site that has been around for about a year (this is a first birthday party). You can learn more about the company here.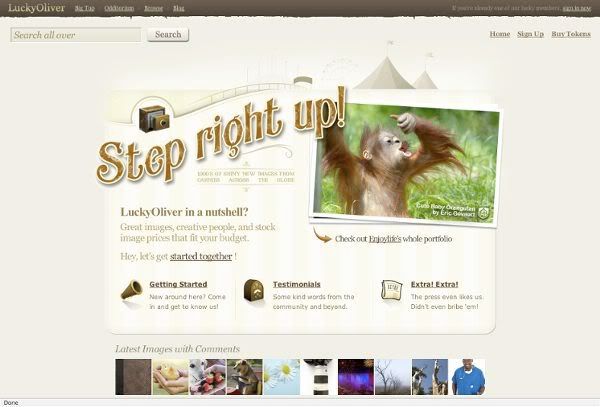 For more Bay Area event info. and reports from the parties, follow us on Twitter. Watch us live on Justin.tv.
Tags: bub.blicio.us web2.0 laughingsquid scott+beale luckyoliver hunter+block